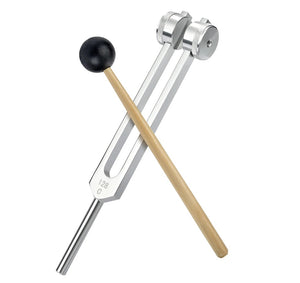 Tuning forks is a popular tool to use the energy of sound.
It releases a perfect wave pattern to match the instrument of a musician.
This 128Hz tuning fork is made from aluminum alloy and comes with a hammer ball mallet that can be used as a diagnostic tool for hearing and neurological tests.
Use the mallet to create 128Hz sound waves.