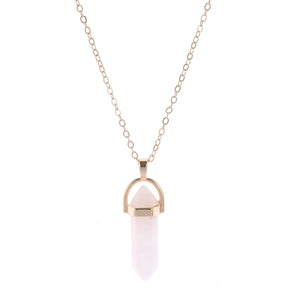 Attract all kinds of love that you want with our Rose Quartz, the stone of universal love. Featuring a beautiful rose pink color, Rose Quartz is known to help in boosting love in all areas of your life. 
It is one of the most powerful crystals that is a member of the quartz family. Besides its association with love, it's also a great stress-relieving stone. The stone lets you feel more calm and relaxed to promote more soulful healing. 
Aside from that, the stone has health benefits, too! It helps improve the circulation in the body and ensure that the heart muscles are strong. 
Balance and strengthen yourself; let love in with the Rose Quartz.