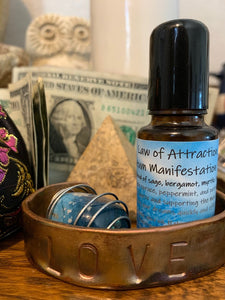 If you know the Law of Attraction, then you KNOW how powerful it is.
This blend was designed to raise your vibration and open up your connection to get you into the manifestation space, helping you allow the things you want to come to you, not just quickly and easily, but at quantum speed!
So, oil it up, get comfortable, tune in, and turn on your abundance magnet!