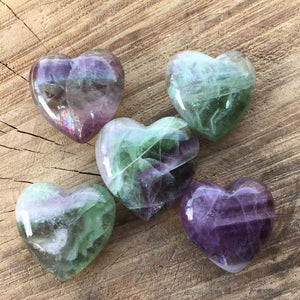 Enjoy Grade A Fluorite for yourself.
Fluorite helps improve mental clarity and focus, therefore, it will make a person more receptive to the vibrations of the stone.

Also knowns as a "Genius Stone," it's the perfect stone if you need something to boost your concentration with.

NOTE: The price is for one piece of fluorite.