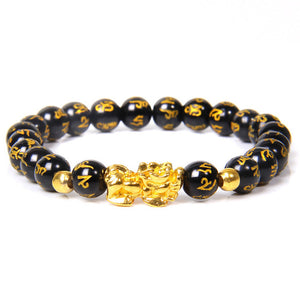 Attract wealth and fortune with the Feng Shui Black Obsidian Bracelet.
It features Pixiu, a Chinese mythical hybrid creature, which is also referred to as "chimera."
Pixiu is known to be a powerful protector of those who practices Feng Shui.
This makes him a symbol of good fortune and lucky amulet to Attract, Acquire and Preserve Wealth.